Excelo launches a new range "Petit Wheat" rich in nutrients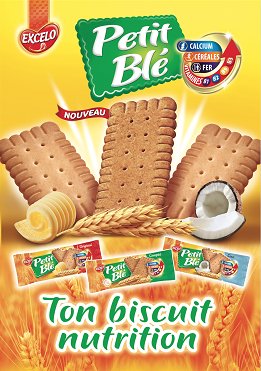 Under the emblem health and nutrition, "Petit Blé"  is changing to offer you a new range rich in nutrients.
Iron, Calcium and vitamins have been added to the formulas to bring benefits to the body, contribute to growth and provide energy.
Find "Petit Blé" Complet a new variant launched in a 100% nutrition concept thanks to its fiber-based formula.
The "Petit Blé"  range invites you to discover the new 9-piece format of its 3 nutrition variants :
- Petit blé Original
- Petit blé Coco
- Petit blé Complet.
All our news